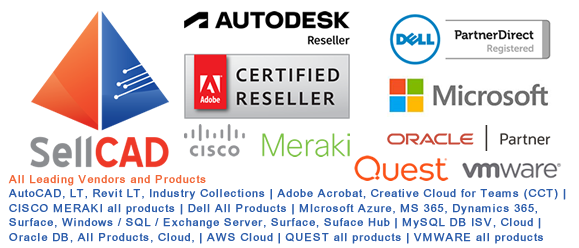 COVID 19 - We are fully open now!
We are fully open for business now. We are receiving, executing and delivering all orders such as Adobe, Autodesk, CISCO MERAKI, Dell Computers, Workstations and Servers, ESET Antivirus, HP Computers, Servers and Networking, Microsoft Software License, Microsoft Surface, MSI Notebooks and other products.
Introducing Surface Pro 7+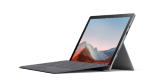 Surface Pro 7+ joins the Surface for Business portfolio – offering the versatility, connection, and security that commercial and educational institutions need to adapt to the changing landscape. Prices start from $1,350.00 EX GST ($,1485.00 INC GST) Know more>> about Microsoft Surface, Office 365, MS 365, Windows Server, SQL Server Licensing and other Microsoft products
AutoCAD, AutoCAD LT Revit LT Promo
13 Oct - 19 Oct 2021
AutoCAD 2022: 1 Year - $2,500.00 EX GST | 3 Years - $6,700.00 EX GST
AutoCAD LT 2022: 1 Year - $550.00 EX GST | 3 Years - $1,490.00 EX GST
Revit LT 2022: 1 Year - $560.00 EX GST | 3 Years - $1,520.00 EX GST
Call 03 9886 7322 or email - orders@sellcad.com.au
SellCAD Overview
SellCAD mainly sells Antivirus ESET (for business, Charity, Education, NFP etc.), Autodesk (all software products), BING Maps (ISV, Volume Licensing), CISCO MERAKI (Equipment, Software), DELL (Computers, Workstations, Notebooks, EMC), MICROSOFT (OEM, Retail, Volume License for business, Charity, Education, NFP etc.), Microsoft Azure and ORACLE (database, Cloud) Products! Our supporting product range covers products from almost all major vendors such as Calcomp, HP, IBM, Seagate etc.

Buy Dell Workstation or Notebook Or Server for $2640.00 INC GST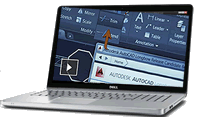 Buy DELL Workstation Precision 3420 XCTO with 32 GB RAM for $2640 INC GST*
17" Touchscreen notebook with 16 GB RAM for just $2640 INC GST ($2400 EX GST) for $2640.00 INC GST*
Server + Windows OS for $2640 INC GST!*
* Limited Stock, all products subject to availability.

Microsoft Volume Licensing for Business, Commercial, Education, Charity and Not for Profit.
Buy MS Office 2019, Windows 10, 8, Windows Server, CALs, MS SQL, Remote Desktop CALs, MS Exchange, MS Dynamics
More on Microsoft Licensing>>

Microsoft Azure Cloud Licensing and Migration Services
We are Microsoft Gold Partners and provide Microsoft Azure, Cloud Enablement and Migration Services. Contact us today for Microsoft Azure.

Buy NEMI Super Extra Large Digitisers, Sourced directly from the US and sold in Australia
Welcome to SellCAD - Quick and Reliable
We Offer low prices everyday on a huge range of Software, Hardware, Design & Drafting, Server & Network Installation Management & Service! Make use of your Master, Visa or American Express Card without any extra charge!
SellCAD - Celebrating 15 Years of Low, Simple & Clear Prices, Quick and reliable delivery of high quality products and services
We cover all major technology vendors' products and related services. SellCAD takes pride in its ability to provide a wide range of services such as Software Licensing, hardware installation and support, software solutions and contract resources. We are your ideal choice if you are looking for:
High quality, highly reliable products and services for your business
Low, Simple and Clear Prices
We cover all major and many niche vendors such as Adobe, Autodesk, Calcomp GTCO digitisers, CISCO, CISCO MERAKI, DELL, HP, Huawei, IBM, Lenovo, Microsoft, Oracle, Samsung, Seagate and Viewsonic, all products, hardware, software or networking.
We brings you the best of the breed products for CAD and general industry at lowest possible prices, all round the year. We benefit our customers through smart licensing options and reliable delivery and dedicated support for large clients. We always have some unbeatable special to provide best value for money. More>>
Current Promotions>>
S

ave up to 50% off on a 3-year subscription when submitting qualifying perpetual licenses for subscriptions to the latest Autodesk products—including AutoCAD®, Revit®, Inventor®, 3ds Max®, and more

Dell Workstation and Notebooks - Do not miss High end Dell Workstations and Notebooks for $2640 INC GST and servers with Windows Server 2016 for less than $2640 INC GST
High quality and highly reliable CAD Design: CAD Design and Drafting services for Architecture, Engineering, Mining
Microsoft - Special Prices on Office, Windows, Servers, CALS, Office 365, for Commercial, Education, Charity and Not for Profit
SellCAD Benefits
One Stop shop for CAD and IT: All you need to keep yourself highly competitive, efficient and productive. One stop shop to buy everything you need in a CAD business or IT. We cover software, hardware, Networking, CAD and IT Training, Certification, Design and Drafting, Drawings Scanning and Conversion, Software Installation, Migration, Support, maintenance.
Simple and Clear pricing: Includes GST and Delivery, complies with Australian Consumer Laws, GST Included and Tax Invoiced in Australia, Credit Card charges included, No Check out surprises!
Friendly staff: Obtain friendly advice on your needs, no compulsion to buy, every day we assist many anonymous queries
Buy best products at low prices: Why compromise? Buy best products in industry at lowest prices e.g. our genuine OEM toners and in cartridges could be cheaper than duplicates or non OEM products
No Fee on Diners, Master or Visa Cards: Pay nothing extra when you use , Diners, Master or Visa cards.