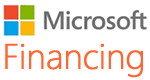 Make use of Microsoft Financing to make purchases above $3000 through easy documentation and payment terms.
Why wait or go for expensive finance. Make use of Microsoft Financing for all purchase above $3000.
This enables you buy both Microsoft and Non Microsoft software, hardware and networking. Easy and flexible. Just call us and make most out of EOFY.
Design, Drafting, Scanning, Digitising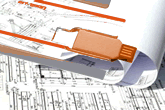 Design, Drafting, 3D Modelling onshore or offshore for cost reductions, Protect your drawings and manuals, ease their use with scanning and digitisation,
Our CAD Design and drafting services cover 3D Modelling, Drafting, Rendering of Engineering, mechanical and Architectural drawings done locally for quick delivery and off shore for cost reduction.
Thousands of other products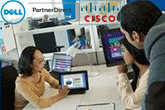 We offer competitive prices on thousands of products including digitisers, printers, Inks, Toners from Calcomp Canon, CISCO, Dell, Fujitsu, HP, Huawei, IBM, Oracle, Sun
You also gain through easier back up. virtualisation, cloud connectivity, audio video exchanges, better connectivity between offices, employees, partners, vendors and clients!