Introducing Surface Pro 7+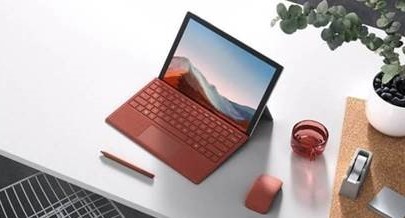 Microsoft Surface Devices for Business, Academic, Non Profit and everyone!
We offer most competitive prices on Microsoft Surface Devices - Surface Pro 7+, Surface Pro, Surface Hub, Surface Go, Accessories. Only featured products listed here. Please contact us for any model and price.
For quotes, please call us on 1300 289 223 or Email Orders@SellCAD.com.au for further Information.
Surface Pro 7+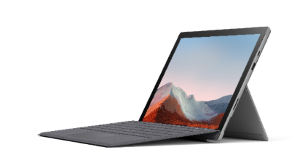 We are pleased to share the arrival of Surface Pro 7+. It joins the Surface for Business portfolio – offering the versatility, connection, and security that commercial and educational institutions need to adapt to the changing landscape.
Work uninterrupted and do it your way with our classic, ultra-light 2-in-1 for business. With 2.1 times faster performance and improved all-day battery life, nothing stops you from getting it all done. From small to medium size businesses to the largest organizations, Surface Pro 7+ is purpose-built with the needs of our commercial and education customers in mind - focusing on delivering top customer requested updates that matter like LTE Advanced and removable SSD, while maintaining the same iconic design so customers can continue to leverage their existing investments in accessories.
Security: A key differentiation for Surface continues to be our focus on security. We have updated our Surface Security positioning to reflect that Surface Pro 7+ ships with Windows Enhanced Hardware Security features enabled out of the box. The integration of these powerful Windows features provides a testament to how we co-engineer across Microsoft as one team to best serve our customers.
Sustainability: We are breaking new ground with Surface Pro 7+ from a sustainability perspective: we've invested in commercial packaging options to help you deploy devices faster and reduce our collective environmental impact. As an example, Surface Pro 7+ packaging is 23% lighter, helping to reduce carbon emissions and setting a new standard for Surface packaging. It's also made from 99% natural fiber-based material, of which 64% is post-consumer recycled content, and only 1% plastic
Attractive Prices: The prices start from $1,350 EX GST ($1,485 INC GST). Email us on orders@sellcad.com.au or call 03 9886 7322