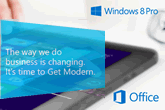 Be current with technology, more productive and Efficient! Get Modern with Microsoft now and save 15%. Ask for Volume Licensing and Migration support
Why wait for XP or 2003 retirement! Unleash productivity and reliability in your business by adopting Windows 8, Office 2013, Cloud Computing and Server 2012 versions.
The new versions will bring in new levels of productivity and efficiency while shielding you from vagaries of nature through Cloud Computing and storage.
Microsoft Gold Certified Partner and we sell all Microsoft Products and provide associated services
Workstations, Notebooks, Servers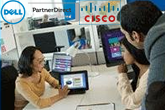 Reliable and energy efficient products including digitisers, printers, Inks, Toners from Calcomp Canon, CISCO, Dell, Fujitsu, HP, Huawei, IBM, Oracle, Sun
Technology advancements unleash higher levels of productivity, efficiency and cost reduction through greater computing power and lesser consumption of electricity, Inks, toners and other consumables.
You also gain through easier back up. virtualisation, cloud connectivity, audio video exchanges, better connectivity between offices, employees, partners, vendors and clients!
We provide you best deals on hardware selected from leading vendors including consumables, installation and support services.
Design, Drafting, Scanning, Digitising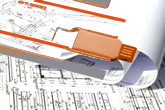 Design, Drafting, 3D Modelling onshore or offshore for cost reductions, Protect your drawings and manuals, ease their use with scanning and digitisation,
Our CAD Design and drafting services cover 3D Modelling, Drafting, Rendering of Engineering, mechanical and Architectural drawings done locally for quick delivery and off shore for cost reduction.
Make use of our drawing and document scanning services to organise your drawings and manuals into digitised format that is easily accessible over desktops, tablets, cloud
We ease your drawings management and take care of your seasonal load of design, modelling and drafting needs.